Image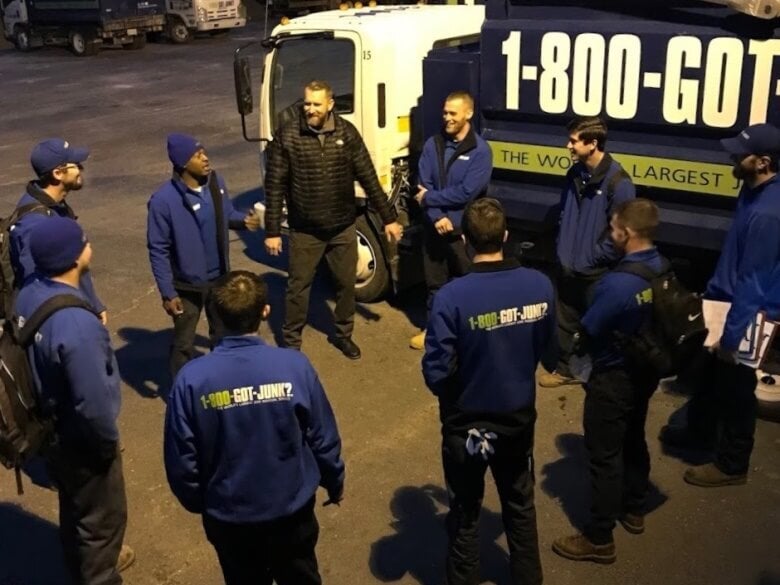 Director of Operations, Franchise Partner and former NFLer Aaron Hosack leads his team in the early hours of the morning in Kansas City, MO.
One Team
Regular communication and support is the key to the success for this team. The consistency of the morning huddle gets everyone on the same page. Together they review the collective goals for the day, week, and month and share tips and tricks gained from experiences in the field.
Facing Challenges Together
Huddle is a regular meeting that gives team members a chance to talk about any obstacles they are facing. Challenges are inevitable, but talking them through, role playing, sharing how teams have pushed past  obstacles in the past provides regular support and contributes to success.
Camaraderie
Every Huddle involves a cheer or rally to get energized and excited for the day ahead. It could be a competition to see who can drink water the fastest on a hot day, shouting out a colleague who rocked their goals, or giving props to a teammate who went the extra mile for the customer. 
Having great examples of what excellence looks and sounds like carries the team throughout the day. It's a fun way to kick things off before we get to work doing what we do best as the most trusted name in junk removal.
Think Huddle is pretty cool? Click here to read what Founder and CEO Brian Scudamore has to say about how communication like the daily 1-800-GOT-JUNK? Huddle engages teams in a way that technology cannot.